What can Hypnosis do for you?

I have been a certified Hypnotist for more than 7 years now, having completed the basic and masters courses. I call my work "Hypnosis for Everyday." Hypnosis can help you with everyday issues.
** Just so you know, Hypnosis is not a one time, snap your fingers and all is cured! It may take one session, it may take more than one.**

Smoking Cessation
Weight Release
Habit breaking
Relaxation
* Past Life Regressions *

Contact Info
phonejudy@gmail.com
519-429-4390
Powered by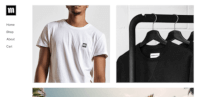 Create your own unique website with customizable templates.